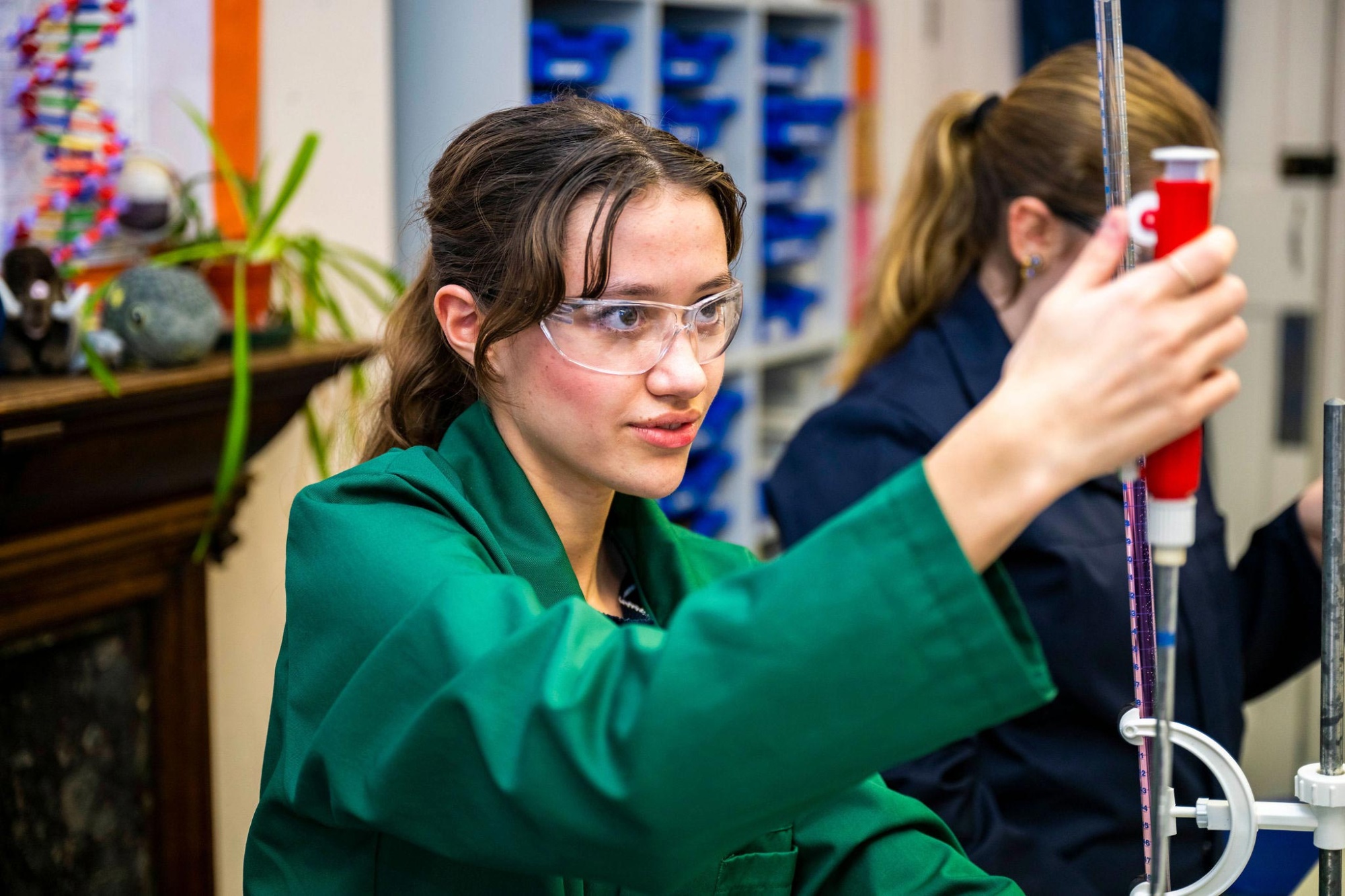 Admission to Sixth Form is on the basis of an interview with the Director of the Senior College and a good reference (with predicted GCSE grades) from the candidate's current school.
Occasionally we may ask a candidate to sit a short test in a particular subject or subjects, and entry is always subject to a minimum performance at GCSE as follows:
The minimum required grades for each of their preferred A level subjects

At least a grade 5 in GCSE Mathematics

At least a grade 5 in GCSE English Language

A minimum overall points score from their entire set of GCSEs, as follows:

55 points if she is taking 10 or more GCSEs; 50 points if she is taking 9 GCSEs; 45 points if she is taking 8 GCSEs
For GCSE subjects each grade of 5 and above will carry the same number of points, i.e. a grade 9 is worth nine points, a grade 8 is worth eight points, etc. Grades of lower than 5 will not count towards the points total.
WE CAN'T WAIT TO HEAR FROM YOU
APPLY FOR 16+ 2024 ENTRY
Any admission questions?
If you have any queries about admissions, please do not hesitate to contact our Head of Admissions, Ms Barbara Porter on admissions@qcl.org.uk and she will be happy to help.